Tutorial — How To Tie a Single-Faced Back Bowtie
STEP I
Hold a tie in each hand, printed side face up.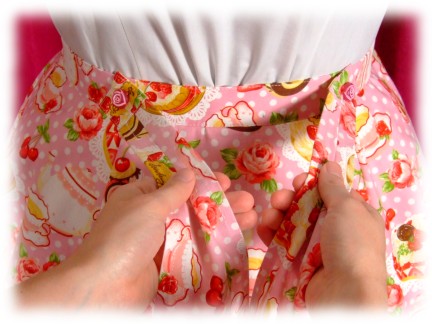 STEP II
Cross the ties, printed side up, left over right.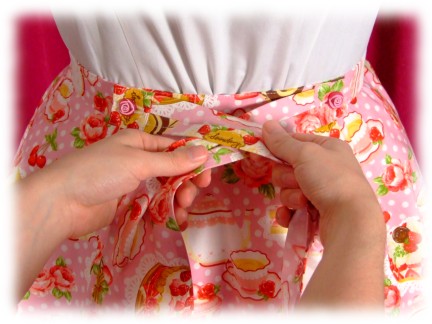 STEP III
Fold the left tie-end under the right tie-end and transfer to your right hand. The left tie should now be pointing toward the top right, with the unprinted side showing.
STEP IV
Fold the tie in your left hand to create a loop.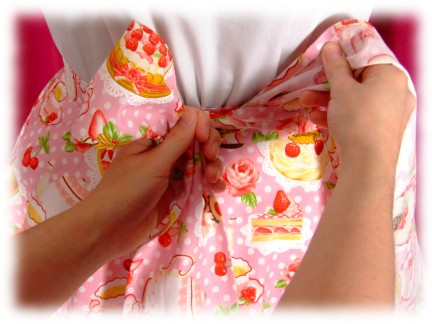 STEP V
Arrange the loop, with the tail end outward, parallel to the waistband. Cross the opposite tie over the top of the loop.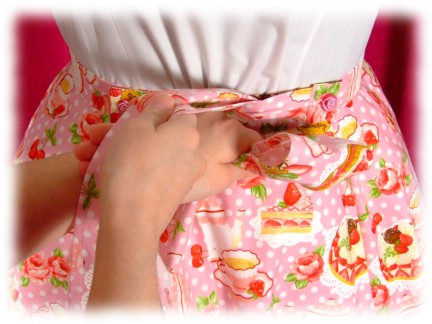 STEP VI
Pull the free tie over the loop to create the center of the bow.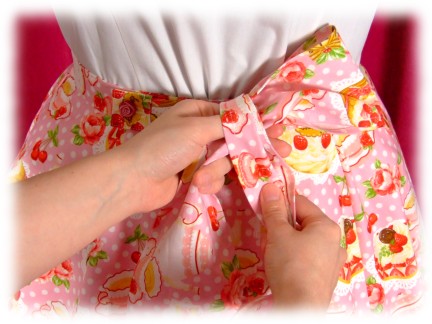 STEP VII
Twist the free tie so the unprinted side of the tie shows.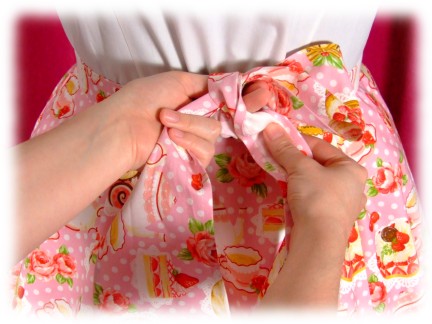 STEP VIII
Push the free tie under the other loop and through to create the second loop with the printed side of the tie facing out.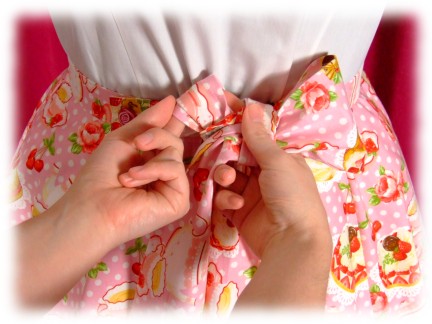 STEP IX
Pull the second loop through until it is balanced to the right side loop.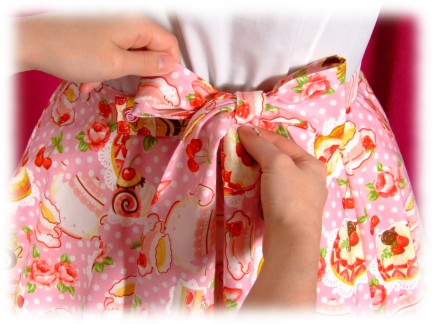 STEP X
Pull both loops to tighten.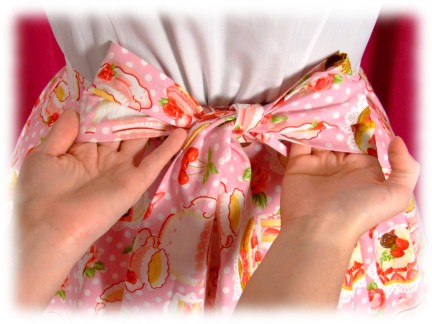 STEP XI
Adjust loop length.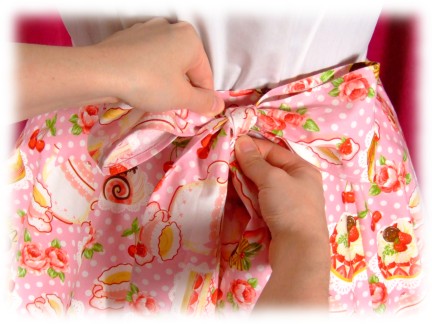 STEP XII
Fluff loops and straighten ties.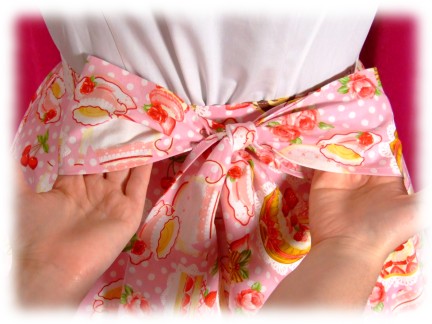 STEP XIII
Your beautiful bow is complete!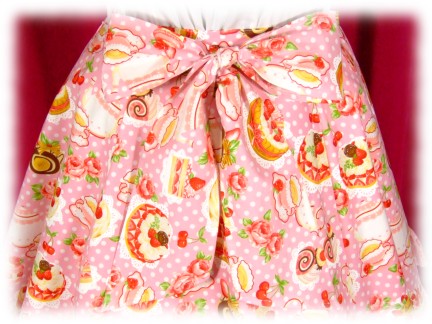 Sweet Tip:
Ask a friend to help you tie your perfect bow. Unbutton one side to access the underside of the bow, and use a safety pin to secure it. Then use the buttons when you put on your skirt and you'll have a perfect bow every time!